Variety's Women's Impact Report 2021
10 01 2021

By: By Andrew Barker, Randee Dawn, Shalini Dore, Karen Idelson, Selome Hailu, Paula K Hendrickson, Zoe Hewitt, Carole Horst, Brooke Mazurek, Addie Morfoot, Lily Moayeri, Jenelle Riley, Ellise Shafer, Jasmin Rosemberg, Jazz Tangcay
Share
Going into 2021, the world had high hopes: vaccines were becoming available, the U.S. elected a new president and it seemed as if life would return to pre-pandemic normal. Of course, life didn't return to that level of normal, and the women on this list fought for ways to keep the entertainment business thriving, through online innovations, launching compelling content on any and all viewing platforms, championing artists and new voices coming up through the ranks.
Variety once again celebrates these women and their impact on the entertainment business, while recognizing that the past 12 months has nevertheless been a dynamic time for showbiz. The ongoing coronavirus pandemic has accelerated change, disrupting business models and personal lives. Still, the L.A.- based women on this list have found ways to innovate, and many are hopeful for the future.
CAROLINE BAUMGARD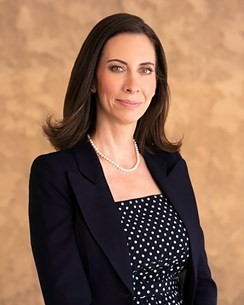 CEO, A. Smith & Co. Prods.
Heading up the production company behind unscripted hits including "Hell's Kitchen" and "American Ninja Warrior" since mid-2019 could never be considered a breeze, but the reality is this: during the pandemic, everything had to be re-thought to get the company's 12-plus productions up and running. "Pivoting" became key, such as with "Ellen's Next Great Designer" for HBO Max that shot designers in their personal workshops around the U.S. during quarantine. Baumgard says made it feel "premium and unique."
What content were you addicted to last year? Baumgard binge-watched scripted content from "old favorites" from "Dawson's Creek" and "Felicity" to newcomers "Ted Lasso" and "Mare of Easttown."