A. Smith & Co. Chairman Arthur Smith discussed the Ninja Warrior teen invasion: 'We said now is the time.'
You cannot talk about season 13 of American Ninja Warrior without bringing up one subject: The teens.
The latest season of the show featured a group of invited competitors between the ages of 15 to 18. They stormed the competition, raking in prizes and accolades left and right. Most notably, 15-year-old Kaden Lebsack became the season's Last Ninja Standing as the sole competitor to reach Stage Four of the National Finals.
And you can't talk about those teens without bringing up American Ninja Warrior Junior. Most of those young competitors, such as Kaden, are previous contestants and winners from the show proved these kids aren't just playing around.
Recently, we had the chance to speak with Arthur Smith, Chairman of A. Smith & Co. Productions and Executive Producer of American Ninja Warrior Junior and American Ninja Warrior. Smith has been there from the start for both shows and no one understands this evolution better than him.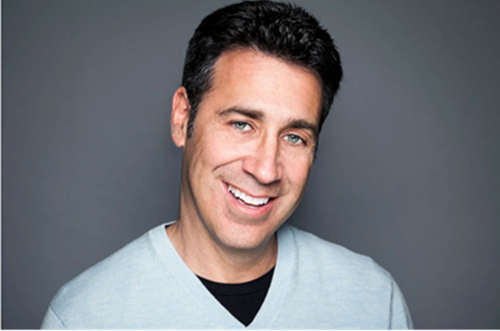 We picked Smith's brain regarding how the ANW Juniors have turned into some of the most respected American Ninja Warriors currently competing. Here's what we learned.
(Responses are lightly edited for length and clarity.)
It was young American Ninja Warrior fans who demanded a Junior show.
AS: Ninja Warrior has always been more than a show. It's a movement. A movement that started years ago when we first went on the air. American Ninja Warrior became popular because so many of the young people watching wanted to train and wanted to be stars like they saw on the big show.
I was so happy when we did our first season of American Ninja Warrior Junior after getting so many letters from kids, 8-year-old kids, handwritten letters saying, "When are we going to get our show?" It was a good day when we got our first season.
It's been years in the making. So many of the kids on ANW Jr have been watching the show for five or six years. When they get on Junior, it's like graduation day to show their stuff. Now there's a connection between Junior and the big show because we have people who are Junior champions, Junior runner-ups, competing on the big show, and doing really well.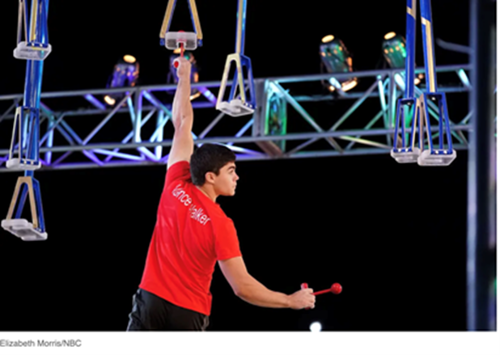 American Ninja Warrior Junior competitors see this as their sport, not their hobby.
AS: It's a hard process (selecting ANW Jr competitors). It's really difficult. Thankfully, there are a lot of great kids to choose from. If you watch the Junior shows, I'm blown away by the kids. When I watch old Ninja shows and I watch those courses, it always amazes me how much the sport has evolved. I think the athletes are better. They started younger. They're working at Ninja gyms. One kid said to me, "Some of my friends play baseball, football. I used to do those too. But I do Ninja." Ninja is their sport of choice.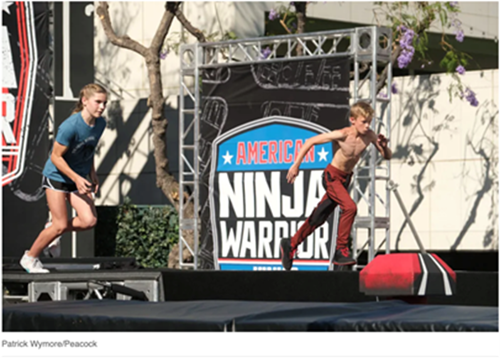 The teens joined American Ninja Warrior because they proved they were ready.
AS: We'd been thinking about it for a number of years because we've been watching this very closely. We talked about it for probably a year before we actually did it. We're always planning in advance. There is no off-season for Ninja Warrior. When we're not shooting the show we're thinking about obstacles for the show, ways to upgrade the show.
This past off-season, we were thinking about what was going on in the country. There were so many talented teens out there. We said now is the time.
How did they decide which teens were ready for the "big" show?
AS: It's a process for us. As time goes on, we're always evaluating what we're doing and we're always looking at a good cross-section of people. We looked at people that we thought were going to do well on the course. They were going to be strong competitors, champions.
(Season 13) was our first time doing it. We look at the talent that's out there. There are never enough spots on the big show for everybody. We try to stay abreast of what's out there. We came down to this list that we're very proud of.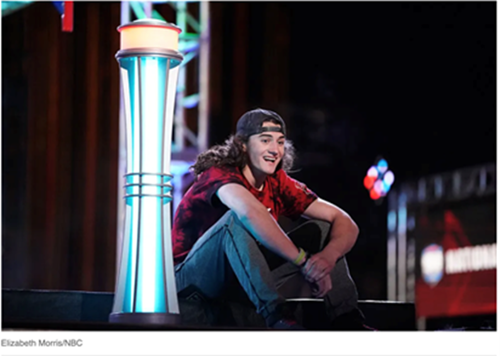 The teens blew away everyone's expectations.
AS: There are a number of things that we do to freshen up each year (of American Ninja Warrior). This year we had Split Decision. But it was nothing compared to the teen invasion. Quite frankly, it over-delivered for us. We knew they were going to do well. We were very confident they were doing to do well. But they did better than we thought. As a group, if you think of all the accomplishments that were made, it was really phenomenal.
It's one thing to be great on Junior. It's one thing to do great in these local competitions. But then when you step up into the lights and do it, it's amazing. In the Semifinals and some of the Qualifying rounds, the teens were many times one and two on the leaderboard."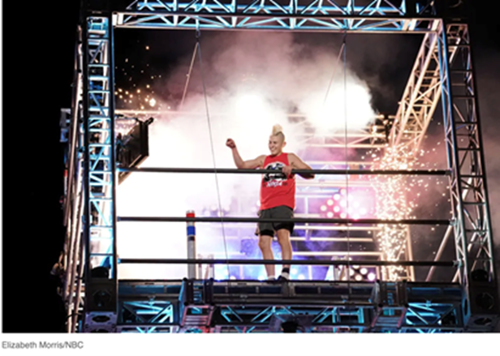 Those performances have changed the way viewers see American Ninja Warrior Junior.
AS: We love the connections between the two shows. American Ninja Warrior airs May to September and then we had Junior drop on Peacock. I love that. Now when you watch Junior, you're kind of watching it in a different way. You're thinking about the people who are in the 13 and 14-year-old age group. They're the next stars.
It's like when you watch the NBA and then you watch March Madness. You think about how the people competing on March Madness are going to be in the NBA one day. It's a whole different thing.
When Ninja Junior first went on the air, it was, 'Oh it's nice the kids have a show.' But now you watch it thinking these are the next stars of the sport.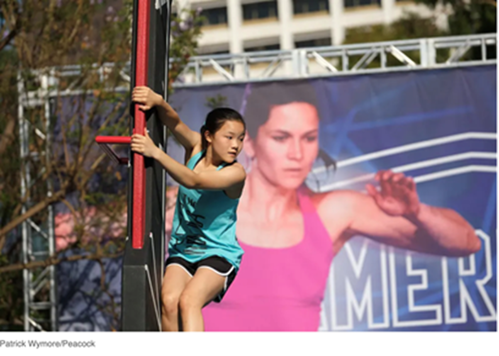 We know what you're thinking. Don't worry, the veterans will not be pushed out.
AS: That's not going to happen. The field is bigger. This used to be a show we had a few hundred people try out for. After Kacy Catanzaro's year, women's applications went up. There were a lot more women coming up. The pool keeps getting bigger and bigger.
We're always going to have our Jake Murrays and Joe Moravskys, Adam Rayl, Sean Bryan. They have to be there. We're very focused on having a great, broad section of people of all ages competing on the show. We always want new people to have a chance on the course.
It's a blend of having the stars that people really want to see and having new people who emerge. We always want to have the stars, while at the same time, allowing new people the opportunity to take on the course.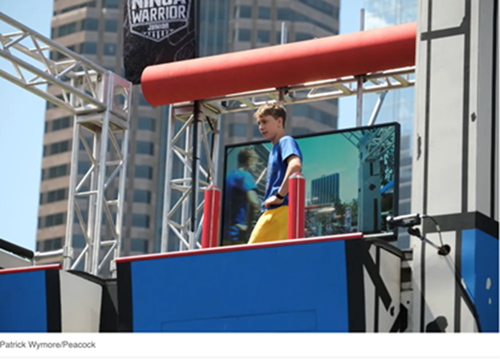 What's next?
Well, we're all going to have to wait and see! Casting for season 14 of American Ninja Warrior just opened. That means it will be a while before we get a clearer picture of the coming year's contestants.
But if you want to watch the future stars of the sport take their first steps toward glory, we suggest you stream American Ninja Warrior Junior ASAP.
Season three of American Ninja Warrior Junior is streaming right now on Peacock with new episodes on Thursdays.